Loading... Please wait...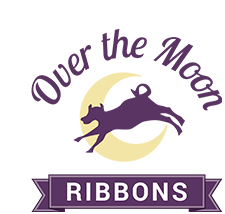 My Mom is the Ribbon Lady. As far back as I can remember, she was involved with crafts and crafting. She even made our clothes; beautifully crafted holiday dresses like cranberry smocked velvet with beautiful satin bows, as a pre-teen, I loved my mom-made zebra-striped pajamas and as a teenager in the 70's she helped me embroider a favorite denim cowboy shirt. We always had the most creative Halloween costumes. A florist by trade, Mom was busy making brides very happy when she suddenly purchased a ribbon company. I didn't really get it until I needed some ribbon. She took me into her "ribbon room" and carefully opened vintage suitcases of beautiful, shimmering French wired sheer ribbon, mixing and matching for my project. I felt like a VIP purchasing a Coco Chanel dress; only the finest would do. Because of Mom's passion, I wanted to get involved in the ribbon business. We are a family run company—you got it, ribbon on the kitchen table while dogs and cats oversee our efforts. Dad is the Chief Financial Officer, Mom is the Creative Director and I'm the Marketing Director.
We hope to bring you excellent service at an excellent value so that you too will be over the moon about our ribbon. If you need lessor quantities of ribbon or do not find what you wanted, please contact us.
Please visit the Ribbon Lady's blog for the entire archive of tips, tutorials and creative ribbon projects.